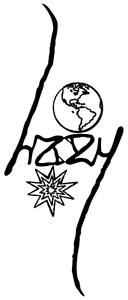 Each artifact I crafted may bear a signed message and signature, acting as a hallmark of authenticity and origin. Formulated via Ethereum's standard cryptographic algorithm for signing and verifying messages from wallets, this digital signature is tamper-proof, securely anchoring the artifact. To validate the authenticity of the message, copy the signed message and paste it here.
These artifacts span physical objects, artwork, tweets, messages, and more.
This sign/verify system establishes the artifact's provenance, while preserving its inherent value and my creative legacy.
Ensure the signed message matches the artifact in your possession.
No signed message verified yet.
© 2023 izzy. All rights reserved.